Gibson 24×60 Dual Chamber Spinner Hanger
A wealth of knowledge and experience in sales, service and manufacturing has contributed to the steady success of our company. Our product line is continually expanding to meet the needs and challenges of the marketplace. The quality of our equipment, coupled with competitive pricing, has captured the attention of the shot blast industry.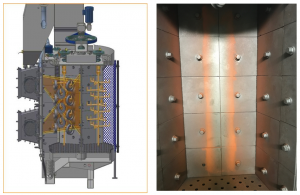 With a large variety of applications, there is not one single configuration or size of blast equipment to meet all production requirements. Gibson Abrasive Equipment offers a wide range of batch and continuous production style machines. In this feature, we are going to put an emphasis on Gibson's 24×60 Dual Chamber Spinner Hanger.
Gibson's 24×60 Dual Chamber Spinner Hangers are unique because they have two chambers and do not require a door to be opened/closed for the blasting process to take place. The blasting process is going in conjunction with the operator or robot unloading clean parts and reloading a new batch.
Gibson spinner hanger blasting systems provide a cost-effective solution to batch cleaning. They are designed and built for ease of use and efficiency. Spinner hanger systems are typically used for higher production requirements of where part-on-part contact from tumbling is not acceptable.
---
Spinner Hanger: Before and After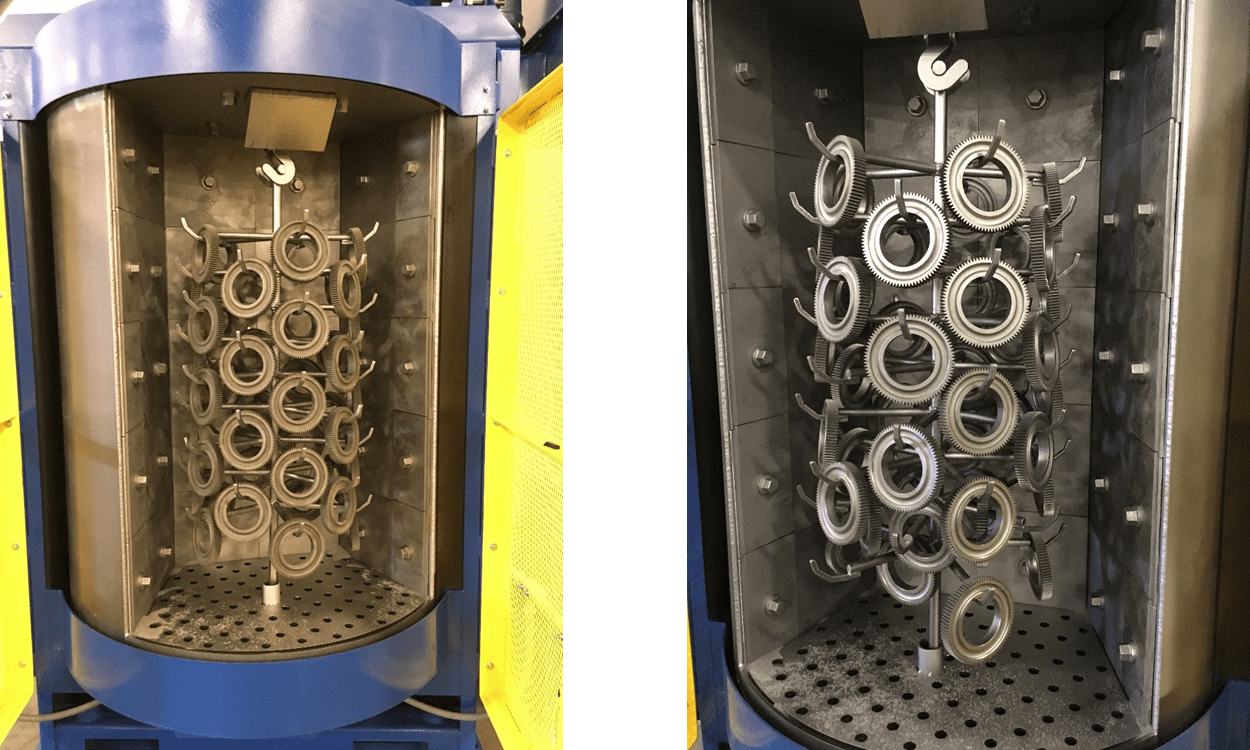 ---
For more information regarding Gibson Abrasive Equipment's blast cleaning solutions check-out our website.