In this Gibson newsletter we are going to go over some basic reclamation descriptions, components and tips. Most operators have a basic concept of what media reclamation is about, but a little more knowledge may improve safety, increase production, or extend machine life. Media Reclamation is necessary for many reasons including clean ambient air, clean media, part finish results, abrasive consumption, abrasive sizing, and equipment maintenance.
Media Reclamation Path:
The blast wheel throws the abrasive media by way of centrifugal force at a high rate of speed directly at the part or parts, then the media reclamation system takes over. (Keep in mind that whatever the media touches can become a potential worn area depending on the impact energy)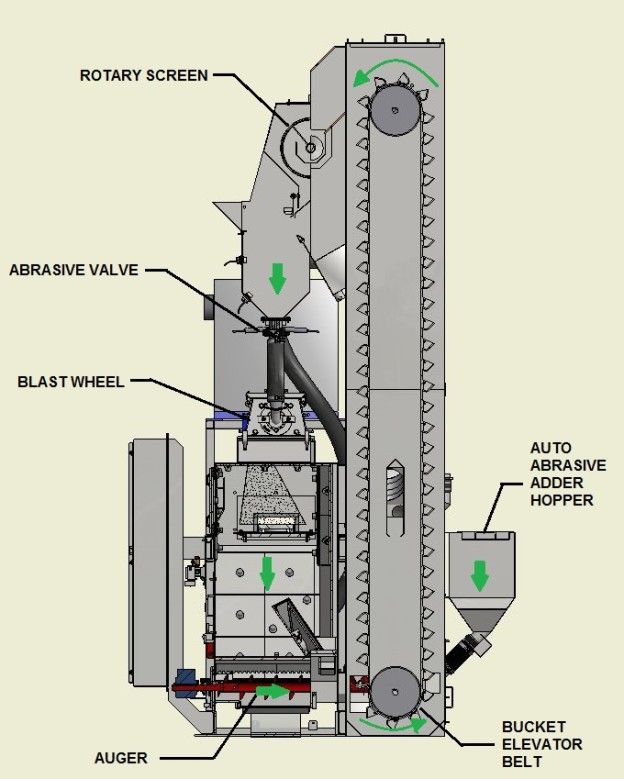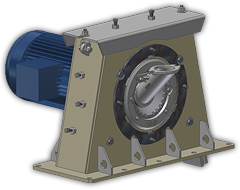 Blast Wheel – The blast wheel is a used to propel the abrasive media at a particular velocity via an electric motor and centrifugal force at an object in order to create surface preparation. It is the heart of the equipment and it receives the most abrasion as it is in constant contact with the media internally.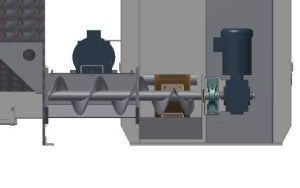 Screw Augers – Typically used in areas where gravity feeding is not an option to move media laterally to or from the bucket elevator system.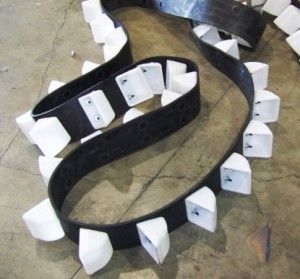 Bucket Elevator Belts – Are used to move the abrasive media from the lower elevator to the top auger at a set rate of speed.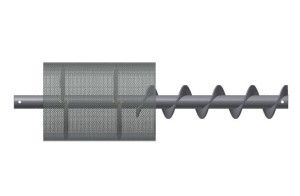 Rotary Screens – Typically used prior to the air wash separator to remove larger heavy materials from the media.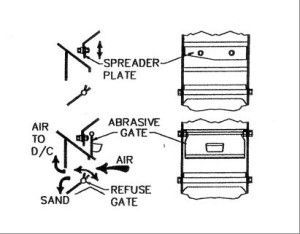 Air Wash Separator – Used to remove fine media, sand, small scale, and other contaminants from the abrasive stream to keep it clean and sized properly. Other methods may be used in addition to this in order to achieve more critical sizing for more complex applications. Successful operation has a major impact on parts life, abrasive consumption, type of finish, and speed of surface preparation negating shorter cycle times.
Proper mechanical settings, routine inspections and adjustments along with consistent air flow are required.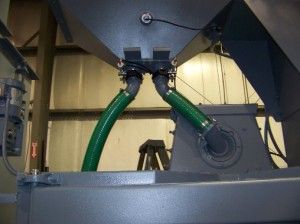 Abrasive Hopper – The hopper is simply the storage for the media just above the blast wheels in most cases.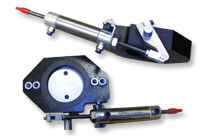 Abrasive Valve – The abrasive valve is located just under the hopper and is used to feed the blast wheels. Its primary function is to open and meter the media so that the blast wheels can maintain the proper motor FLA. Running full load amperes is the most efficient way to keep cycle times as low as possible.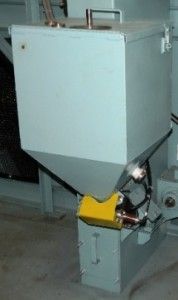 Auto Abrasive Adder Hopper – This is an option and is used in conjunction with the recovery system. The function is to add media as needed and is notified by a proximity sensor strategically located near the lower portion of the hopper. This allows the operator to fill a bin down near the floor level and do so while running the equipment.
To optimize your reclamation system requires attention to detail and a proper system setup. Gibson can help guide you with extensive experience in media reclamation, equipment design and installation. Contact Gibson Abrasive Equipment to discuss your application.